Tax
Strategic tax planning and preparation services are available regardless what accounting product our tax clients use. We effectively understand and apply agriculture tax law, which enables us to help clients take advantage of those benefits.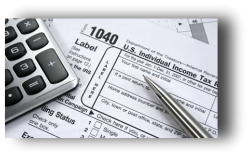 We have a team of financial experts who have demonstrated a high level of technical competence in the field of taxation. Our tax professionals work with clients by providing them the latest in agricultural tax laws and expertise. They participate in continuing education, as required, to maintain their professional designations and to ensure they are current with the changes and opportunities the tax client faces.
As our tax client, we are here all year to help with any issues that arise, such as tax notices or potential audits. We fully handle notices and provide assistance during audits. Our planning services allow clients to prepare for the upcoming tax season and stay on target throughout the year.